This month we'll be spotlighting the beautiful Garnet to celebrate all of you born in the month of January! Named after its striking resemblance to the seeds of a pomegranate fruit, we've come to know and love this stone for its beautiful red color. Surprisingly though, the Garnet family of minerals can present as quite a few different colors like green, yellow or brown.
My favorite Garnet pieces in the shop right now are these beautifully handcrafted black gold, triple-spike earrings from Maria Tash. These hoops are what I personally describe as business casual goth, for those of you who appreciate both fine jewelry and the darker things in life.
We also have a few stunning pieces from the fine jewelers at Body Visions Los Angeles, like this 14k white gold and Garnet Afghan. It's a perfect piece for a nostril piercing or to bling out any part of your ear!
Another dashing piece from BVLA is their Marquise fan set in 14k yellow gold, available for sale only in our boutique! (Sorry online shoppers, you gotta come visit us for this one)

And we can't forget some of the amazing pieces our in house jeweler has been crafting, including this Garnet and topaz finger ring! This one's for all of you who want to sport your birthstone outside of a piercing, or even gift your favorite January baby with a special treat!
Moll Doll Designs has also been hard at work with this earring stud, decorated with a delicate 14k gold chain, which is just to die for! This would be a beautiful statement piece for a conch piercing or even a cartilage piercing! (Available in store or by custom order)
And let's not forget some of our favorite piercings we've done lately featuring our stone of the month: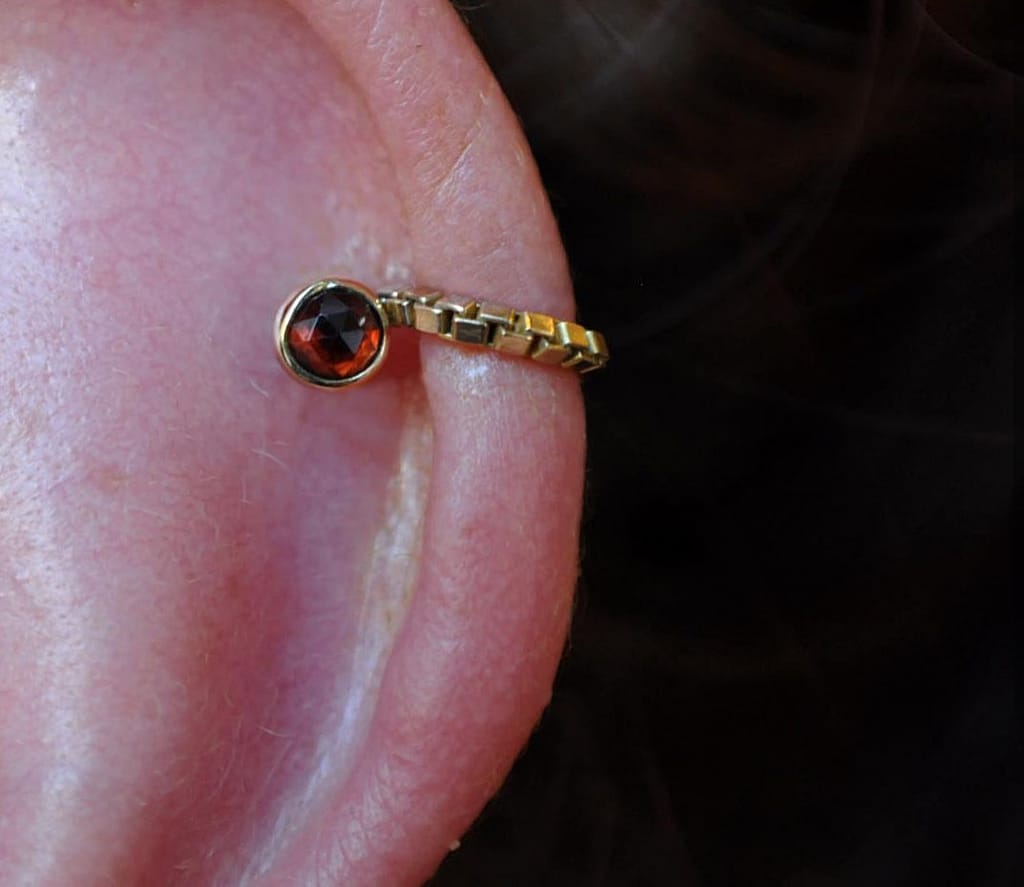 Helix piercing with rose cut garnet & yellow gold chain by Nathaniel Tinker
Nostril piercing with prong set garnet in yellow gold by Madison Trubiano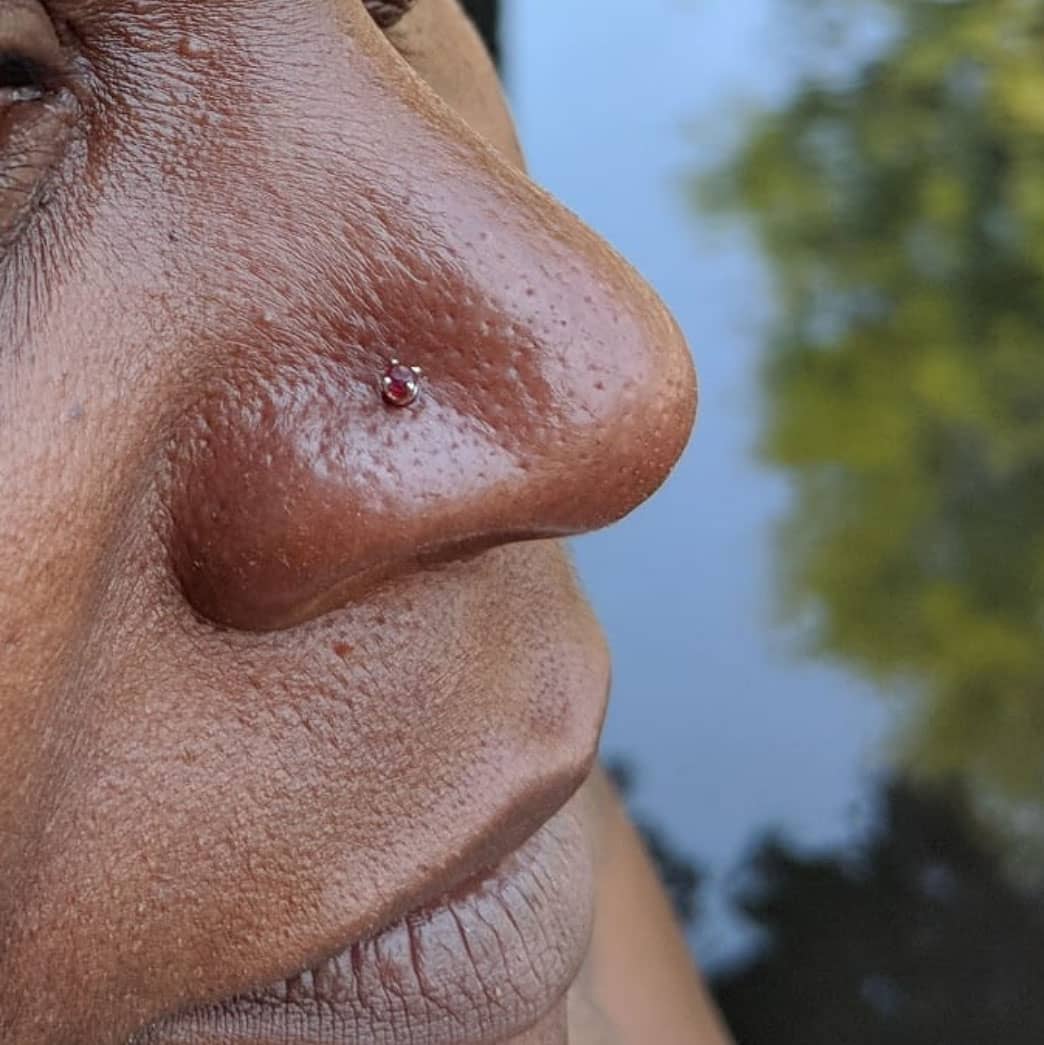 Double forward helix piercing with cabochon garnet set in yellow gold by Madison Trubiano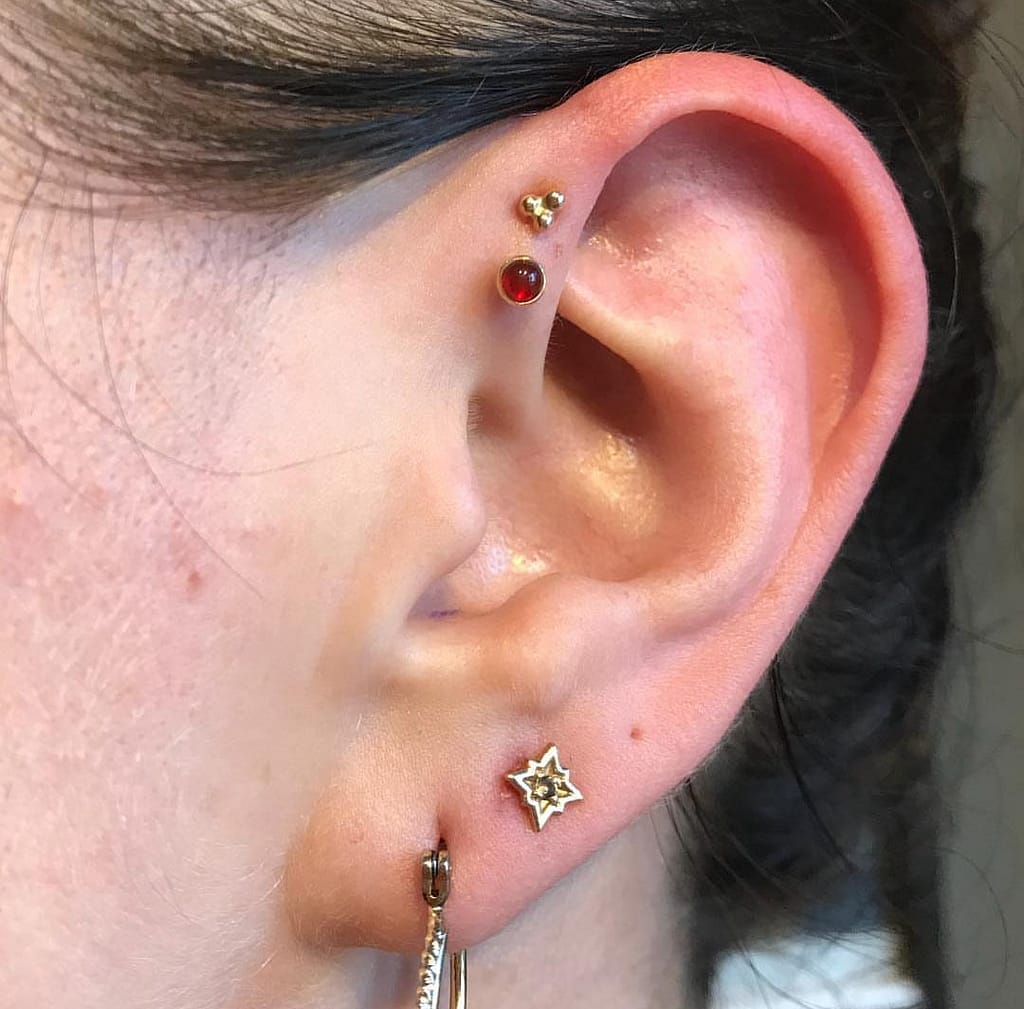 You've got about 3 weeks left this month to rock this special stone in its full glory, so time is ticking! If you were born in January, consider yourself lucky to have such a beautiful birthstone, otherwise you can always pay homage to your favorite new year's baby & still have an excuse to snatch up some of these beauties.
See y'all in February to celebrate the next stone of the month! ❤️
Thanks for reading! -Madison