One of our hottest seller lately in the jewelry world is simple gold shapes. Beaded, textured, or polished these have been flying off the shelves! And for good reason- nothing is more elegant than a little chunk of gold.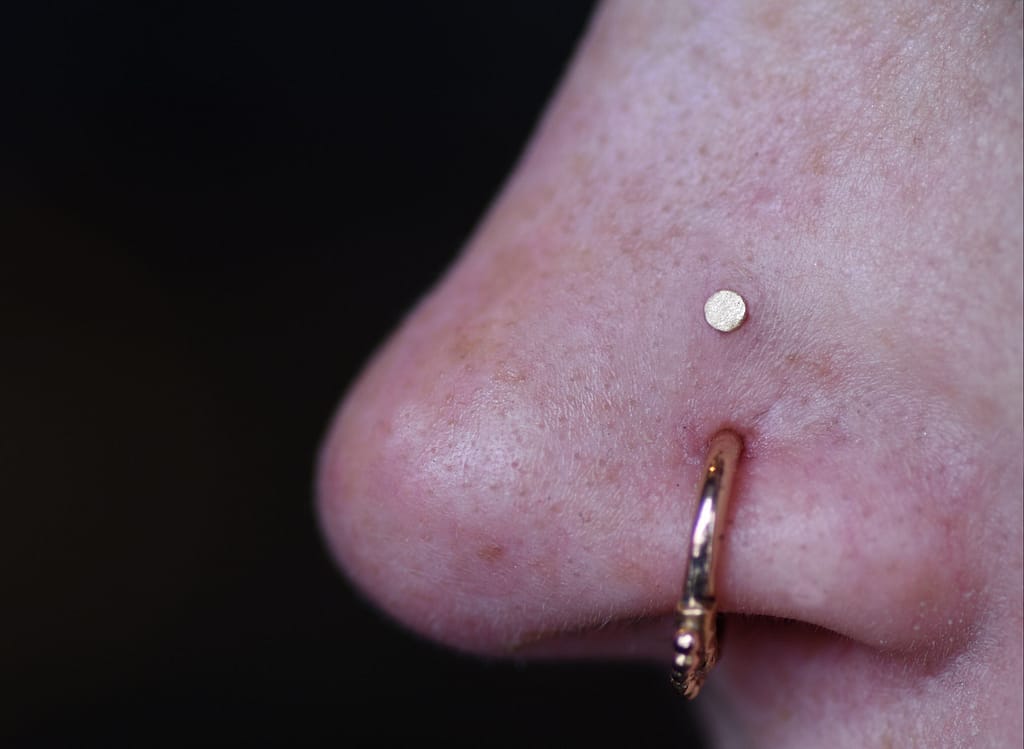 Our favorite design in this category are flat discs. Not only do we carry them in a variety of textures, but they are nice and flush so they're harder to snag on things! This is an especially great option for fresh piercings. You can create an amazing look just by mixing different textures even!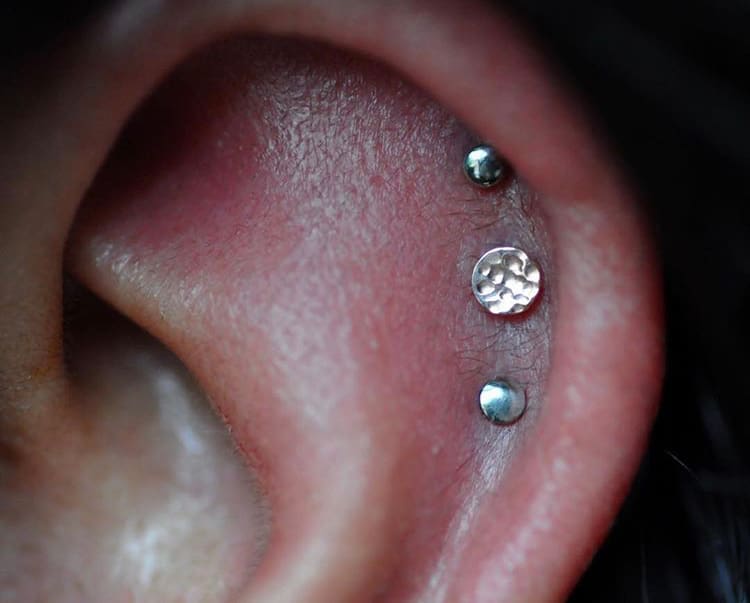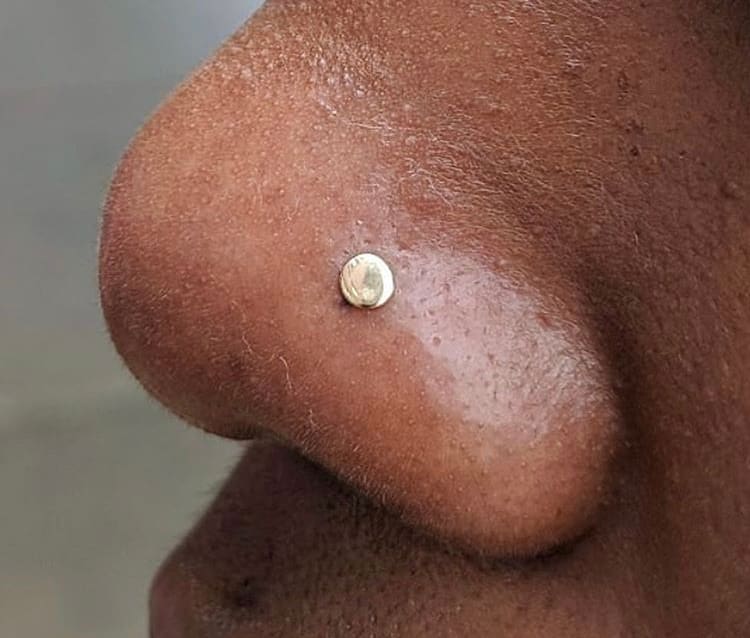 Another fabulous piece of this category is beaded designs. No gemstones or different colors, just combinations of beads. We've talked about how effective simple beading can be in the past- its a classy look that will never go out of fashion!
Even just using a single bead is quite effective! Using our single bead ends in multiple piercings can give you a simple yet stunning constellation look!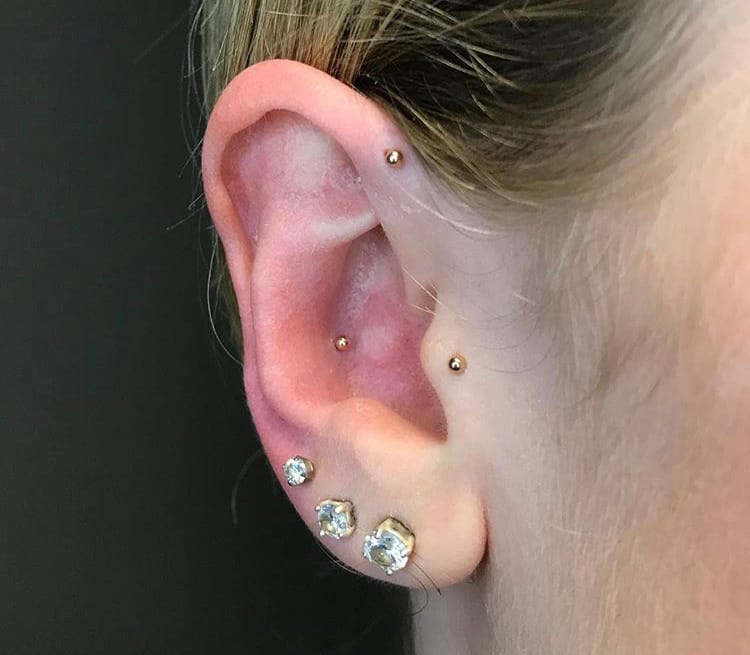 We love using different shapes as well- a crescent moon fits into the little curves of the ear brilliantly! You can even pair it with star shapes or circle (full moon) shapes to get a galaxy theme going.
The coolest part about these flat shapes? They look fabulous anywhere. If you are torn on what to put in your fresh piercing, it's a great choice. Our clients never get sick of them and its a branch of fashion that will always remain a classic. And better yet, they're an affordable gold option. Eliminating the gemstone factor makes the pricing on these very competitive.
Shop all different shapes in our webstore or stop in to see them in person- beads, discs, rectangles, triangles, hexagons, you name it!
Thanks for reading! xox Molly